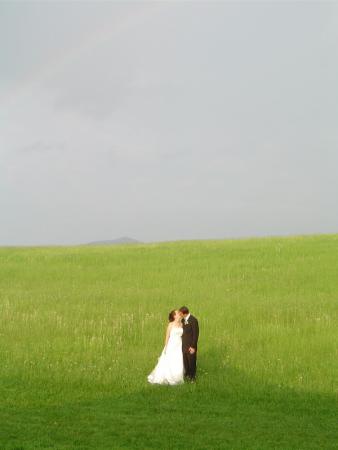 As per natural progression, you get engaged and then you get married.
To get married you have a couple of choices:
Elope – definitely cheaper and easier, sure you don't get to wear the nice white dress or have the photos… and you don't get to say vows, have a celebration, share it friends, make a public commitment etc…
Have a wedding – which, like it or not, simple or plain, budget or costly. Takes planning.
So I have ideas, I have contacts, infact I've scored it pretty well in who I know. I can strike off the 'have to scout for' list:
Photography because I know James and James is good
Cars because my of Uncle – a very sweet hook-in!
Church because the one I go to is fine and fits lots of people
and potentially
Venue (None of which is finalised)
Flowers, well there's this son/florist of family friends that we haven't seen in a while and those people we know that own a rose farm…
If you have been married before please, please, please, please, please share any money saving tips or creative ideas. Particularly about, dresses, caterers, flowers in January, marquee hire and all that goes with that.
I want things to be interesting/creative. I want things to be both Geoff and Bec'ish. I don't want it overly showy. I want it to be fun but classy. I want it to be relatively simple. I don't want to spend more of other people's money than I have to. As to spending my own, I don't have any so that's easy.
While I'm talking weddings… Favors/bombardire or whatever the heck they're called are stupid, along with garters, card boxes, large floral centrepieces, frumpy cakes, high-heeled shoes, fussy dresses, frills, bows, skank, designer invitations (Do you know how EASY it is to make your own!!!!), $99p/p for nice venues (*cough, a specific venue), tacky, dance floors, DJ's, the bridal dance, something old/blue/new…., makeup, the goodbye bridal circle.
Here's to: Geoff and I doing this together, fun colours, beautiful flowers, simplicity, live music, lunchtime receptions, diy invitations, creative tables, fantastic photos, personalised vows, lots of friends, a few ignored traditions, a little vintage, as few strangers (including waiters) as possible, non stressed mothers, looking hot and laughing…
As you might have worked out, weddings are on my brain, along with a headache, sleep and some undone homework.