Yesterday was very full. Three baptisms at church… I missed Noah's but was there for Bek's – one of the youth girls… love the death stare at the camera, and Dylan's – my friend Ana's younger brother, who's testimony was fairly full on. It was a good morning.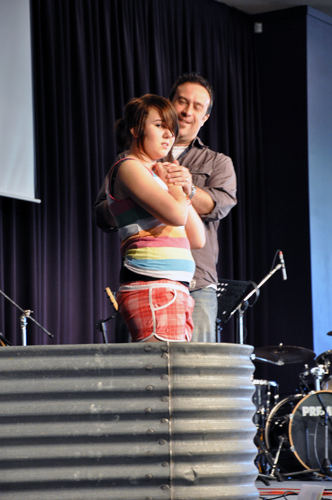 We trouped back to Bek's place for a celebratory BBQ lunch and played some Guitar Hero with a good crew of the youth (We fit right in, despite someone insisting Geoff and I were 'the adults).
It was also my Grandma's birthday, so we took her out for afternoon tea with my family and then went and saw my Grandpa in the nursing home. I haven't seen him for ages – and not since he's gotten worse.