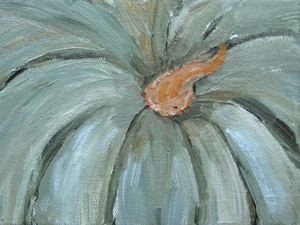 As the end of the year draws near I am beginning to lament the disappearance of Starbucks in my semi-local shopping centre. I'll take real coffee over the Star anyday, but I was truly looking forward to Christmas gingerbread lattes… however I am now hearing about an offering that I haven't yet seen in Australia. The pumpkin latte.
And so I will, when I have time, make my own. Because the concept of the pumpkin latte is entirely and I mean ENTIRELY convincing.
*An update on the above, I made a rushed version yesterday. It really wasn't all that good. Over sweet for one, and in that way quite a good Starbucks rip off, and it was very stringy although did improve after I strained it. I think a Jap pumpkin is in order rather than a Kent pumpkin and less sweetness. Also probably didn't help that all my stomach really wanted just then was food rather than yet another hot drink… it's a pitty that hot drinks aren't more nutrious really, because I could probably resemble super woman about now.