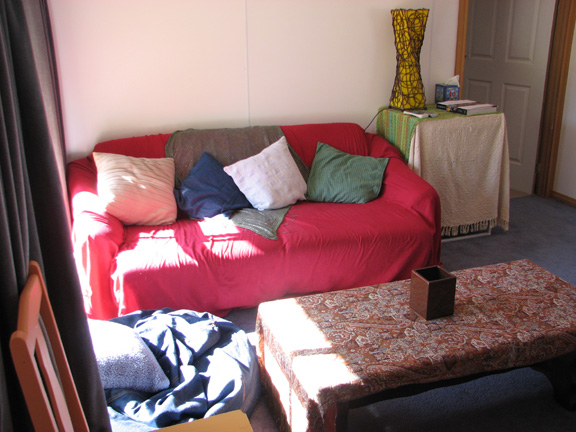 I didn't keep up my box and bag count during the move, but I did get there and in almost one trip (with a couple of vehicles). I've now been living out of home two weeks. I've cooked and eaten with Isobelle – my housemate – a grand total of three times, maybe even just two. I'm loving the place, the pace and the freedom.
For a few photos you can go check out my flickr account.
We made ourselves at home very quickly, lived the first week without any kind of table and should be upgrading from bar fridge to real fridge this evening – which will be slightly brilliant as I'm getting sick of lying the milk flat.
As you must have worked out, the internet is working and everything else is and continues to be lovely and wonderful and all those other adjectives… except for my coffee plunger which shattered when it fell of the kitchen bench.