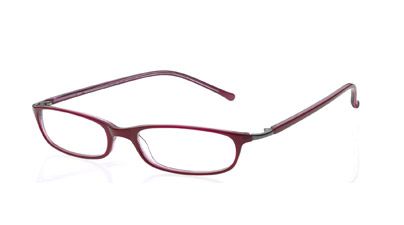 I hate buying glasses.
I love new glasses, but the finding of frames is a henious task.
I've spent a few trys now searching out a very reasonable optical shop near me to no avail. There is NOTHING in that shop of quite a few hundred glasses that really works.
A momentary visit to a far more expensive place located one potential (shown in the picture). This frame costs $279. That's without lenses. That's atrocious.
I have a narrowish/small face and so for the most part glasses are too wide or too big. I also have discovered that I can't go too square, too round (yuck anyway), most plastic frames don't work (damn I really wanted that truly artsy fartsy look – but what can you do!), they can't be too dark or too light, the arms cannot be very thick or it doesn't work, and I don't think I'm that keen on semi-rimless. That and I don't really want a repeat of my current ones because I've had the frames for six years. That's quite long enough.
There are online places that are beautifully cheap but I'm scared of wasting money on frames that don't work. These come close. At $75, what do you think? Do I take the risk?
Oh… and if you see the Sceats 9709 (pictured) for a reasonable price somewhere online please do let me know.
I should just save up big and go get my eyes lasered….