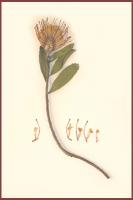 This evening I took a short road trip or rather a longish drive with some of my family to visit the twilight market at St Andrews – which is up toward Kangaroo Ground where I spent a good bit of my 'in Australia' childhood.
The market is very much along the hippie/sustainability lines and very communal. Food stalls, chai tents, fishermans pants, live music, drums etc.
I wandered around and came to the conclusion that many people must simply know each other through schools, perhaps the market (which is weekly but usually early Saturday morning), or just in living locally. Yet what was more interesting was that this 'vibe' (if I can call it that) itself induced community. A poor example was that I had a brief chat with a guy while waiting forever for food after he stood in so his daughter didn't have to wait so long. But, so much chatting – and you could see that conversations were going further than the simple – hi, hello.
I'm interested now to passively investigate if community begets community. And if established community is plonked in a less formal setting (which is not really an idiosyncrasy in itself) if it evolves into something more… and if then, what does that mean for  the Kingdom of God or dare I say it, doing Church?
I bought some yellow proteas.