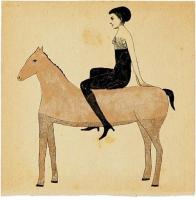 Feel the vibrations of something resonating!
'Emerging' Church is a Gen X not a Gen Y Phenomenon
Cheers to Mark Sayers (who is a fine communicator might I add… he took us through Evangelism stuff during YITS).
To be honest I don't know if I think overtly about the whole Gen Y stuff even in working with youth, perhaps because in many ways I fall into it myself.
Then there's this emerging stuff. I love going to Forge and reading stuff by Brian McLaren and what not, but there are things that frustrate me about the Emerging church. It often seems more talk than do, and that frustration seeps in, even when we endeavor to close the cracks. Or perhaps this is simply the expression I see in myself (I am a navel gazer at heart) and I feel ill equipped to take it further.
But I want to.
This is why hearing people like Steve Drinkall was so good. Once I get it, I don't really want more ideas, unless they are ideas for manifestations of action. At the moment, it's like I've bottled all this stuff and my life is kind of sitting up on the shelf looking pretty but waiting to be used and be useful.
In my own youth crew, I see great passion but often great uncertainty, which think might come from values pushed into them via those above them. If anything this generation needs people to walk with, not books to read. Did I just say that? Not books to read.
Give ideas legs then so we can run and run far.