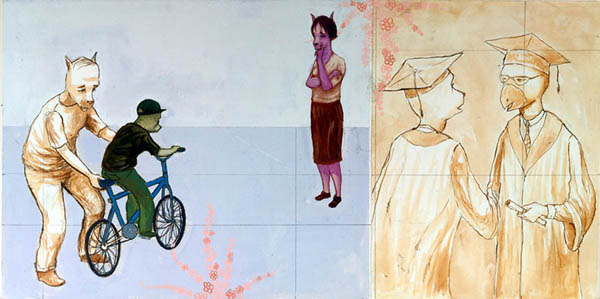 It's just under two weeks that I'll be moving out and I've begun to think half vaguely about packing. Why so early? Lets just say that at the moment my room is an utter mess and all of next weekend is consumed with a youth camp, then there's the whole starting job, starting uni thing.
I have moved more times than I can count so it's not a new experience. My current house is probably the longest I've ever been in one place (4-5 years) and I'm getting itchy feet. I quite like my room, I like my free internet, I like easy access to any book I can think of, I like my family – but it's time for out.
Where work stands at the moment is that they'll be ready for me in a few weeks. I'm hoping sooner rather than later or the money situation is going to get awkward. I also need to investigate all those other dollars things – Centrelink and the like.
It's all good fun. Now I just need to go and find some boxes.