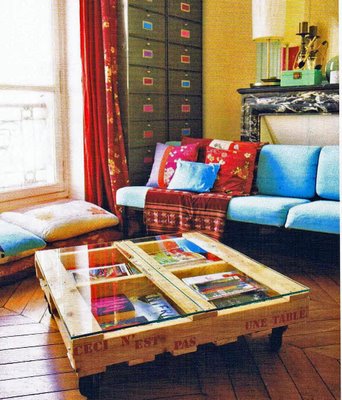 For the past while I have been shopping around for a coffee table. I's feel unethical spending $1,000+ on a table as well as finding it somewhat ridiculous and am still hesitant to spluge even $500. I'll pay $300 but thus far to no avail – I am after something fairly light in colour, real wood and wouldn't mind a magazine shelf. I am getting sick of furniture shops, and I like furniture shops! So this is my next solution. Anyone have a spare pallet lying around? Or at least another idea?
…gosh it's mad, I really do want one. I'll buy a proper one when I'm old, loaded and forgetful of my conscience.
Ah! And here is another one… slightly more refined.