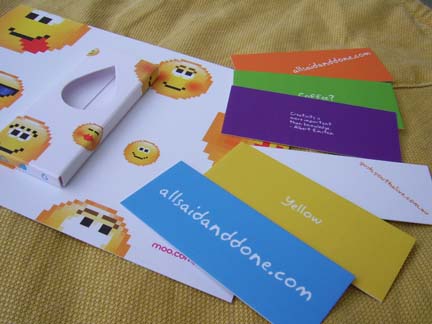 Remember when I got all excited about a free promo (Moo Cards)?
Today they came! I couldn't tear the envelope off quickly enough!
Even the packaging is impressive.
One day, I will put together 100 different photo cards and actually pay for it. These cards are the peak just before the pinnacle of what is appealing.