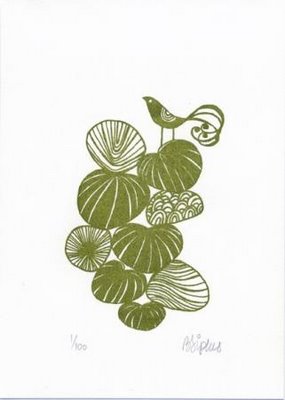 It's too early to list off new years resolutions, but I'm determined in some way next year to teach myself some illustration. I really think it would be a useful skill. Here's the thing, I'm never very inspired to draw. I used to draw and draw quite reasonably back when I was 13, but it was always from photos (I was animal obsessed). I'm not necessarily after realism, but how do you develop your own style? And where do you think is a good place to start? I'm keen to pursue ink drawing and things that I can get on to the computer to manipulate further.
Should I go buy a book? Do a course in my non-existent free time? Start drawing (and where do I get ideas!)? Keep an art journal?
I think that mostly I'm stuck for ideas and I don't want to totally rip off other people's ideas.