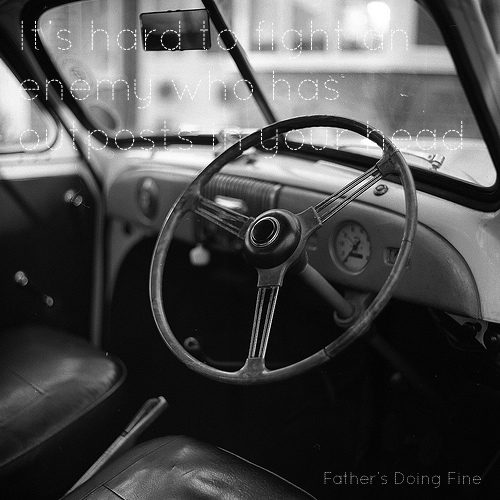 There is a Album meme going around. I had to cheat a bit because I needed to find a Flickr image that wasn't space-balled.
Head over to "Wikipedia." hit Random and the first article you get is the name of your band. Then go to Random Quotations and the very last quote of the page is the title of your first album. Then, go to Flickr and click on Explore the Last Seven Days and the third picture, across will be your album cover.
Put it together. Be free to cheat. It's more fun.
So… this is "It's hard to fight an enemy who has outposts in your head" by Father's Doing Fine.